Podcast: Play in new window | Download
Subscribe: Google Podcasts | RSS
Hello and welcome to Handgun Radio! I'm your host Ryan Michad from the wild woods of Central Maine, and this is your home for all the news, information and discussion in the handgunning world!
This week, we talk about US Service Pistols!
Please check out the Patriot Patch Company for their awesome patches and other high quality items! Visit www.patriotpatch.co for more information! Cool artist "proof" rendition come along with the latest patch of the month patches!
Thank you to all our patreons! Visit us at https://www.patreon.com/handgunradio
Week in Review:
Ryan-
-Gonna put a couple chickens on my pellet smoker, should be good. May inject them, not sure yet.
-Had a fatal fire in a tower here in my hometown. Backflow valve was messed up on fire suppression system and firefighting foam got into the water supply. Had a do not drink order for a day and a half & people went CRAZY trying to find water.
Weerd-
Drink Segment- We Bought Every Bottom Shelf Whiskey and Ranked Them!
–Black Velvet Canadian Whiskey
Main Topic: US Service Pistols
Civil War:
-1851 Navy Colt Revolver (.36 Caliber)
-1860 Army Colt Revolver (.44 Caliber)
-Remington Model 1858 Revolver
-Colt M1861 Navy Revolver (.36 Caliber)
-Various Colt Pocket Percussion Revolvers (.31 Caliber)
Confederacy:
1870's to Vietnam War:
-Colt Model 1873 Single Action Army Revolver (.45 Colt)
-S&W Schofield Model 3 Revolver (.45 Schofield)
-S&W Model 10 Revolver (.38 Special)
-Browning Hi-Power (Special Forces Usage) (9mm)
-Colt M1903 (.32 ACP) & M1908 (.380 ACP) General Officers Issue
-High Standard HDM .22 LR Suppressed (OSS Issue & Special Forces Issue)
-Colt M15 General Officers .45 ACP
-Colt & Smith & Wesson M1917 (.45 ACP)
1980's to Present:
-Sig Sauer M17 & M18 (Full Size & Compact Carry)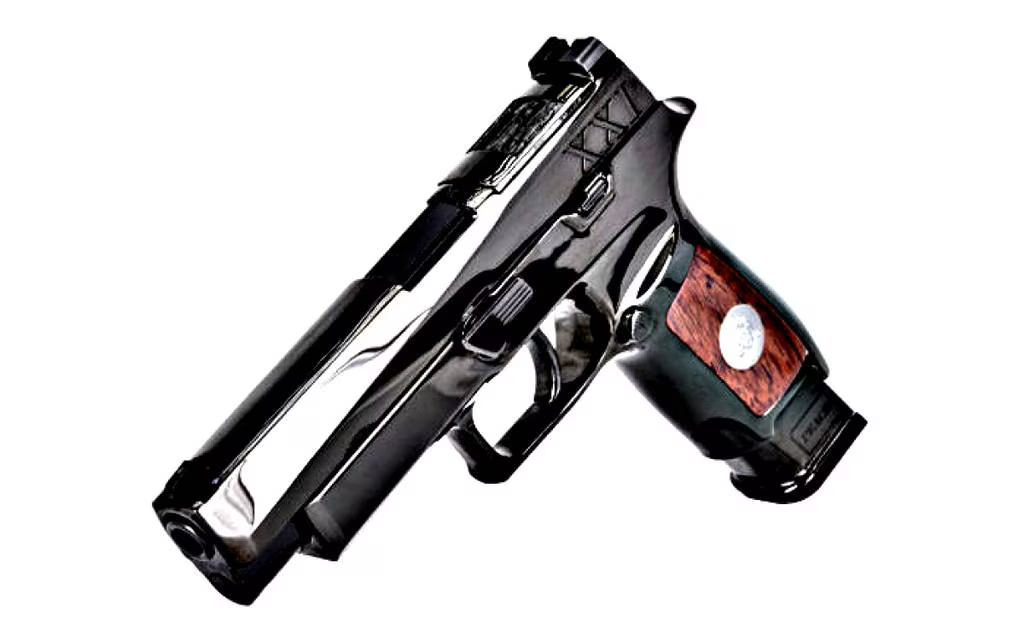 In Limited Service:
-Glock MK 26 (G26), MK27 (G19), MK 28 (G17), MK 29 (G34) (USSOCOM)
Wrap Up:
Don't forget to shop Brownells using our affiliate link! Head to firearmsradio.net and click the affiliate link in the upper right hand corner!
Be sure to go like Handgun Radio on facebook and share it with your friends!
Leave us a review on iTunes!
Listen to all the great shows on the Firearms Radio Network!
Weerd where can people find you? Assorted Calibers Podcast
Until Next Week, Have fun and Safe Shooting!!!