Podcast: Play in new window | Download
Subscribe: RSS
God and Guns Podcast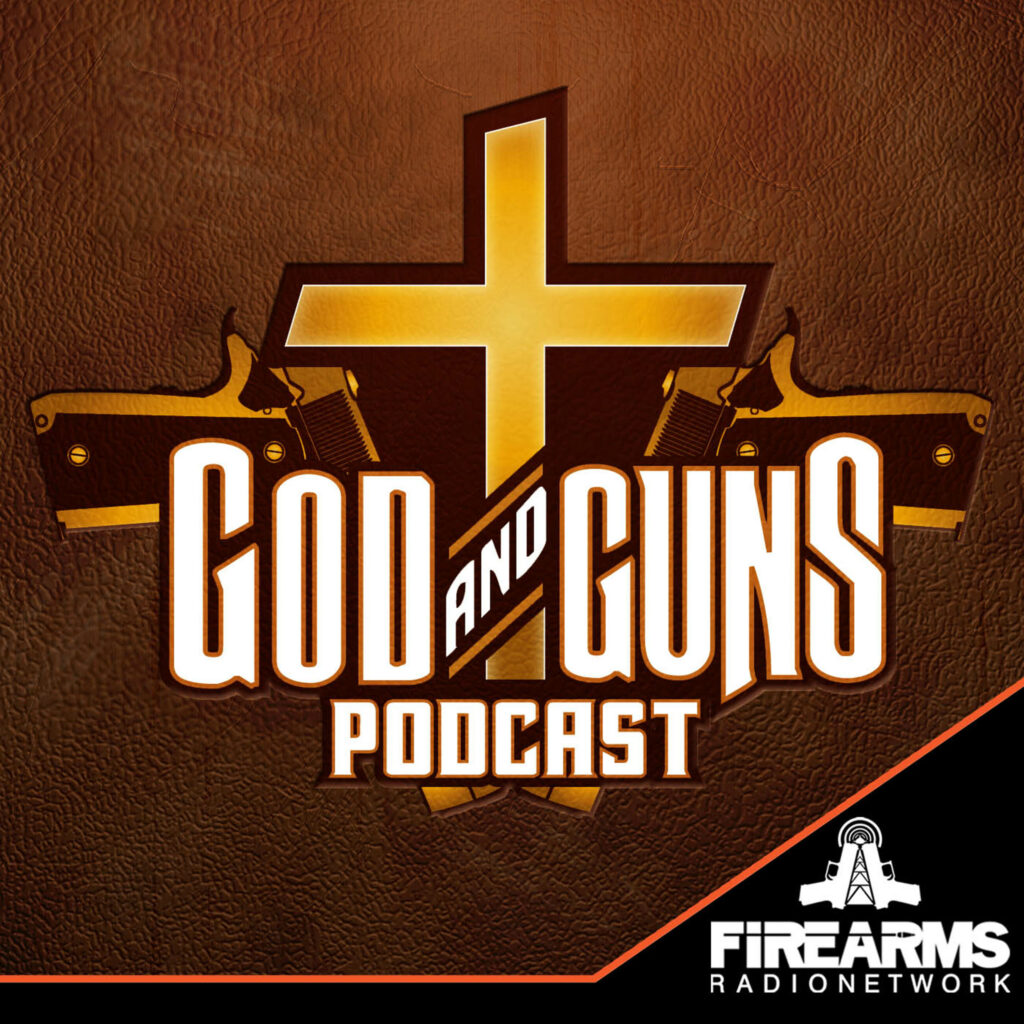 GNG 327 – BYE BYE 2021
Intro: Welcome back to Episode 327 of the God and Guns Podcast . I'm your host, Troy. (Doug) And I'm your other host Doug. (Troy) We use this podcast to talk about God, guns, and the responsible Christian gun owners' interests. On this week's show we will be telling 2021 to take a hike.
Want to thank our sponsors:

Bandwidth Sponsor: (Share Primary Arms Page on screen)
This show is brought to you by Primary Arms
Primary Arms seeks to provide the best shopping experience for everything firearms. With over 13,000 products from over 400 top brands, Primary Arms carries a complete selection of rifles, handguns, firearms parts, shooting gear, apparel, and more. Every order comes with a commitment to superior service, backed by fast shipping and an expert support team.
Serving Freedom Since 2008
Find out more at frn.deals/pa
Firearms Radio Network
Patriot Patch Co (Show Patches)
This Week's God and Gun activities:
Doug:
God: Sportsman Daily devotional. Devotional book.
Guns: EDC. Had a good Christmas with my family. Got to be Santa a couple times. Just got back from Louisiana on a duck hunt. Hot weather and ducks were pretty scarce. But we had a good time. I will be heading to Arkansas on another hunt next week. Closed on our new house today. Now the fun of moving everything begins.
Troy:
God: Daily Bible Reading, Been in Florida, Church Security this Sunday.
Guns:
Ham: Started serving as Net Controller last few weeks, Running a Mobile Setup and found a mini Ham 2M/440 Mobile Antenna the wife will let me put on her van for trips.
Farm: Tractor, Hay Rake, bought a Baler, Pneumatic Fence Post Driver today, Disc Mower tomorrow

EDC Check:
Troy: Glock 30s, in a Crossbreed Supertuck, using a STOG Enhanced Life Saver, Sof-T Tourniquet, E2D Defender, Micro-Tech Auto SOCOM.
Doug: Glock 19 Gen 4, Crossbreed Supertuck Deluxe. Hornady critical duty ammo. Spartan Auto Knife.
Feedback:
iTunes
Comedy
Pastor Paul had been advised by his doctor to lose 30 pounds or risk serious health consequences. The good pastor took his new diet seriously, even changing his driving route to the church building to avoid his favorite bakery. One morning, however, he arrived for Bible study carrying a gigantic devil's food cake. The class chuckled at him, but the good pastor's smile remained.
"This is a very special cake," he explained. "I accidentally drove by the bakery this morning and there in the window were a host of goodies. I felt this was no accident, so I prayed, 'Lord, if you want me to have one of those delicious cakes, let me have a parking place directly in front of the bakery.' And sure enough," he continued, "the eighth time around the block, there it was!"
On this day in History:
Southern U.S. Border Established Dec 30, 1853
James Gadsden, the U.S. minister to Mexico, and General Antonio Lopez de Santa Anna, the president of Mexico, sign the Gadsden Purchase in Mexico City. The treaty settled the dispute over the location of the Mexican border west of El Paso, Texas, and established the final boundaries of the southern United States. For the price of $15 million, later reduced to $10 million, the United States acquired approximately 30,000 square miles of land in what is now southern New Mexico and Arizona.
Bible Verse
12 Not that I have already obtained this or am already perfect, but I press on to make it my own, because Christ Jesus has made me his own. 13 Brothers, I do not consider that I have made it my own. But one thing I do: forgetting what lies behind and straining forward to what lies ahead, 14 I press on toward the goal for the prize of the upward call of God in Christ Jesus. 15 Let those of us who are mature think this way, and if in anything you think otherwise, God will reveal that also to you. 16 Only let us hold true to what we have attained. Philippians 3:11-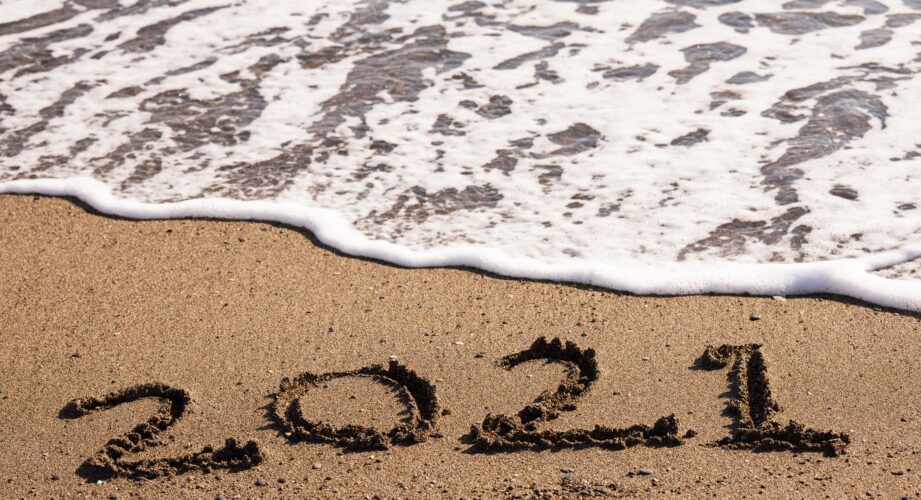 Main Topic
Bye Bye 2021
Show Sponsor:
Primary Arms

How you can help out the show:
Patches and Stickers

Using the following links help support our show.

Armed Citizen
A woman in Baton Rouge, La., defended herself when a game-console sale went sideways on Sept. 28, 2021.
The woman had listed an Xbox game console for sale on Facebook Marketplace and was contacted by a young man who wanted to purchase it. They agreed to meet for the transaction at the woman's apartment after she got home for work that Tuesday evening. When the 20-year-old purchaser arrived at the apartment sometime around 8 p.m., he approached the seller and produced a handgun. The crook then held the pistol to the woman's head as she held the console.
In response to the rapid change of the situation, the woman dropped the gaming console on the ground and began to run towards her car. As she fled, the armed crook picked up the console and began firing at her. The woman was able to draw her own handgun and return fire. This prompted the armed robber to flee himself, after which the woman made it to her car and called police. Authorities later tracked down the young crook, who went into a local hospital for treatment of several gunshot wounds. He was booked a day after on charges of attempted murder and armed robbery.
(theadvocate.com, Baton Rouge, La., 10/07/2021)
Wrap Up:
-Send feedback to Troy@godandgunspodcast.com, or Doug@godandgunspodcast.com
-Please tell your friends about us, leave an iTunes review, and like us on Facebook at www.facebook.com/godandgunspodcast
-Subscribe to us and follow us on Youtube
https://www.youtube.com/channel/UCrKWNsJr5LlrUcBYOe-oSLw
-And search for us on Instagram too.
WimKin Personal and God and Guns Page
-We are on Rumble too GodandGuns
-And search for us on MeWe.
-Website – Http://www.godandgunspodcast.com
-Until next time, Have a blessed week. And keep your guns close but your bible closer.