Podcast: Play in new window | Download
Subscribe: RSS
On this week's God and Guns Podcast we will be talking about Christmas Plans, Presents, and Toy's. We will also have all of the regular Hunting, shooting stories, Bible Discussion, Armed Citizen, and Lame Jokes.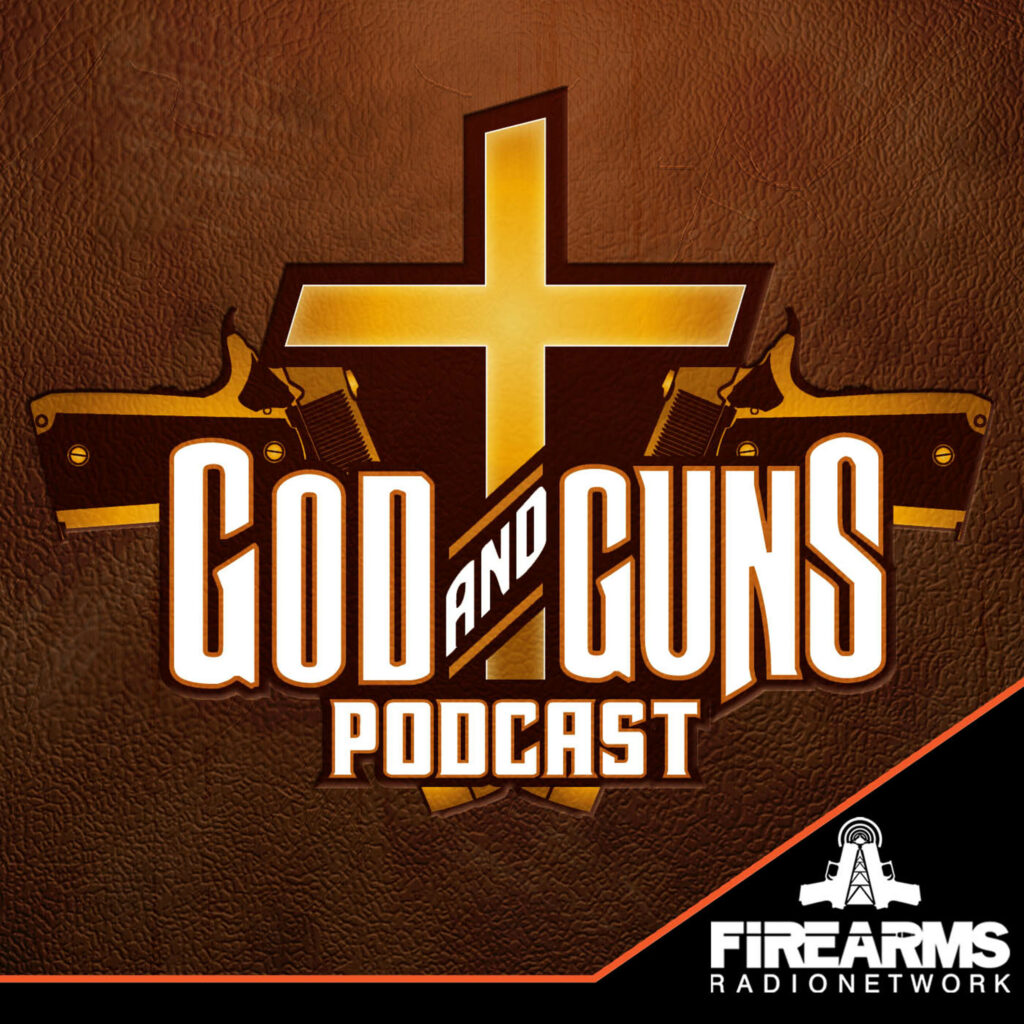 God and Guns Podcast
GNG 326 – All I want for Christmas
Intro: Welcome back to Episode 326 of the God and Guns Podcast . I'm your host, Troy. (Doug) And I'm your other host Doug. (Troy) We use this podcast to talk about God, guns, and the responsible Christian gun owners' interests. On this week's show we will be talking about Christmas.
Want to thank our sponsors:

Bandwidth Sponsor: (Share Primary Arms Page on screen)
This show is brought to you by Primary Arms
Primary Arms seeks to provide the best shopping experience for everything firearms. With over 13,000 products from over 400 top brands, Primary Arms carries a complete selection of rifles, handguns, firearms parts, shooting gear, apparel, and more. Every order comes with a commitment to superior service, backed by fast shipping and an expert support team.
Serving Freedom Since 2008
Find out more at frn.deals/pa
Firearms Radio Network
Patriot Patch Co (Show Patches)
This Week's God and Gun activities:
Doug:
God: Sportsman Daily devotional. Went to church last night for a Christmas concert with Big Daddy Weave and New Song.
Guns: EDC. Day after Thanksgiving I got my biggest buck to date. Big 9pt that was well over 200 pounds. Had a tough time getting him in the truck. Definitely a mounter. Been trying to find some shotgun shells for duck hunting but they are scarce.. Good news at work, thanks to the courts my work lifted the vaccine mandate for CMS.
Troy:
God: Daily Bible Reading, Church Security Sunday, Bulwarks Church Security Team Presentation Last Night, Guns: Got a new AR Drop in Trigger from, Big Daddy the WOT (Wide Open Trigger), Been Hunting Coyotes, without success.Ham: Started serving as Net Controller last few weeks, Running a Mobile Setup and found a mini Ham 2M/440 Mobile Antenna the wife will let me put on her van for trips.
Farm: New Tractor, Hay Rake, looking for Baler, Disc Mower/discbine

EDC Check:
Troy: Glock 30s, in a Crossbreed Supertuck, using a STOG Enhanced Life Saver, Sof-T Tourniquet, E2D Defender, Micro-Tech Auto SOCOM.
Doug: Glock 19 Gen 4, Crossbreed Supertuck Deluxe. Hornady critical duty ammo. Spartan Auto Knife.
Feedback:
iTunes
Comedy
A blonde was driving down a highway and all of a sudden a cop sitting on the road side turns on his flashing red lights. The blonde seeing the red lights pulls over to the side of the road and waits for the cop.
When the cop gets there he says to the blonde, "Lady you were doing 43 miles per hour in a 30 mile an hour zone."
The blonde says, "No I wasn't. The sign back there said 43."
To this the cop snaps back, "Lady, look … that was a highway number sign, this is highway 43 and your doing 43 miles an hour in a 30 mile an hour zone."
The blonde repeats her story again claiming she was not speeding. The cop scratches his head and returns to his car to ask his partner what he should do.
After telling his partner the story, his partner says, "Bill, you better give her a ticket. The 401 is just up ahead and then we'll never catch her."
On this day in History:
First Nobel Prizes Awarded
The first Nobel Prizes are awarded in Stockholm, Sweden, in the fields of physics, chemistry, medicine, literature and peace on December 10, 1901. The ceremony came on the fifth anniversary of the death of Alfred Nobel, the Swedish inventor of dynamite and other high explosives. In his will, Nobel directed that the bulk of his vast fortune be placed in a fund in which the interest would be "annually distributed in the form of prizes to those who, during the preceding year, shall have conferred the greatest benefit on mankind." Although Nobel offered no public reason for his creation of the prizes, it is widely believed that he did so out of moral regret over the increasingly lethal uses of his inventions in war.
Bible Verse
2 But you, O Bethlehem Ephrathah, who are too little to be among the clans of Judah, from you shall come forth for me one who is to be ruler in Israel, whose coming forth is from of old, from ancient days. 3 Therefore he shall give them up until the time when she who is in labor has given birth; then the rest of his brothers shall return to the people of Israel. 4 And he shall stand and shepherd his flock in the strength of the Lord, in the majesty of the name of the Lord his God. And they shall dwell secure, for now he shall be great to the ends of the earth. 5And he shall be their peace. Micah 5:2-5a ESV
Main Topic
All I want for Christmas
Show Sponsor:
Primary Arms

How you can help out the show:
Patches and Stickers

Using the following links help support our show.

Armed Citizen
A man in Spotsylvania, Va., was not defenseless when another attempted to rob him at an ATM on Oct. 15, 2021.
The man was at the ATM of a Bank of America branch around 9 p.m. that Friday night when another man approached him as he was holding his cash. In a threatening manner, the stranger approached the man and then physically struck him several times. However, unknown to the crook, his intended victim was also a concealed-carry permit holder.
As the assailant hit him, the man was able to draw his concealed handgun and fire several rounds at the crook, prompting the would-be robber to run across the street and flee. As police responded to the scene of the attempted robbery, they received another call from a man who reported that he was shot at while at the ATM. The caller turned out to be the 24-year-old crook, who was arrested and charged with attempted robbery. (fredericksburg.com, Fredericksburg, Va., 10/18/2021)
Wrap Up:
-Send feedback to Troy@godandgunspodcast.com, or Doug@godandgunspodcast.com
-Please tell your friends about us, leave an iTunes review, and like us on Facebook at www.facebook.com/godandgunspodcast
-Subscribe to us and follow us on Youtube
https://www.youtube.com/channel/UCrKWNsJr5LlrUcBYOe-oSLw
-And search for us on Instagram too.
WimKin Personal and God and Guns Page
-We are on Rumble too GodandGuns
-And search for us on MeWe.
-Website – Http://www.godandgunspodcast.com
-Until next time, Have a blessed week. And keep your guns close but your bible closer.