Podcast: Play in new window | Download
Subscribe: Google Podcasts | RSS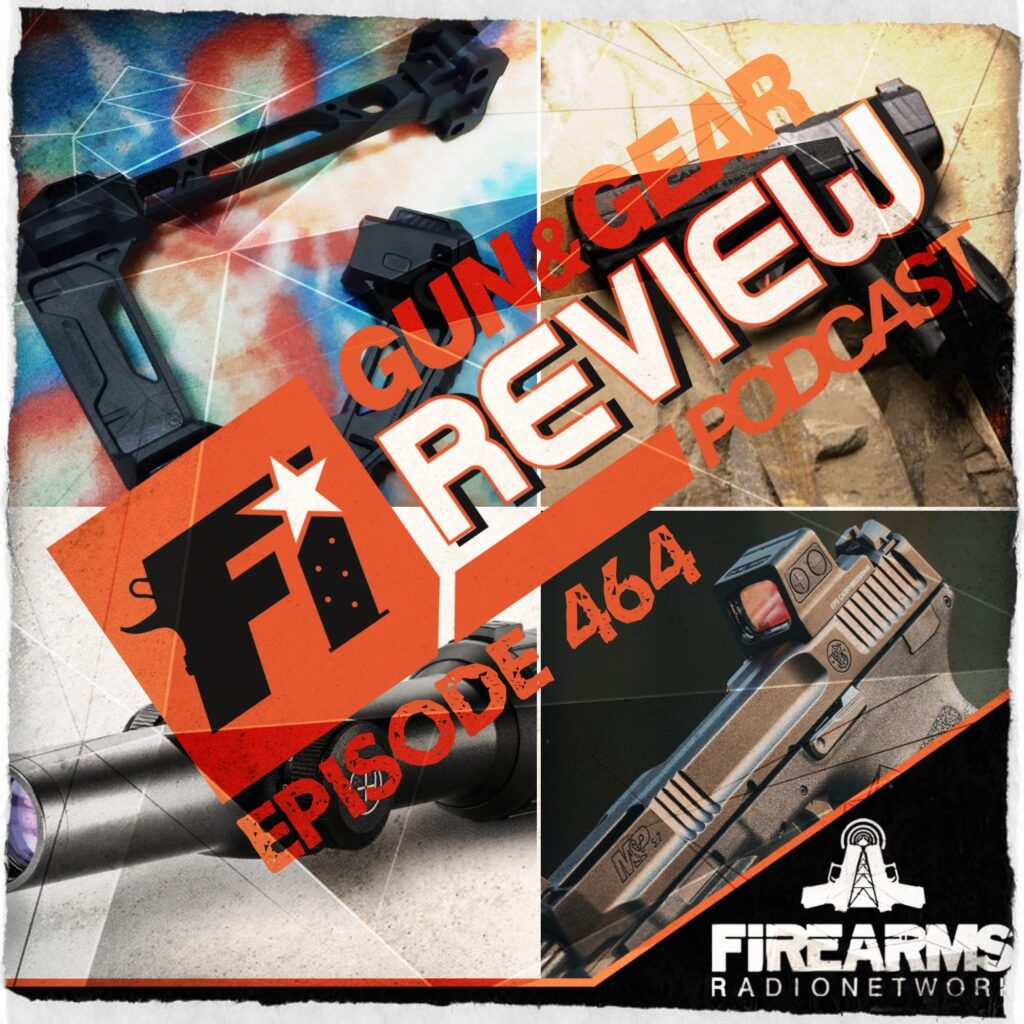 Welcome to the Firearms Insider Gun & Gear Review Podcast episode 464. This show is brought to you by Primary Arms and VZ Grips. In this show we will be discussing Folding stocks, 5.7's, small meat pistols, and a 1-8
We showcase guns, gear, and anything else you probably don't care about. If you want an unbiased and honest perspective, you've come to the right place.
I'm Chad Wallace and my co hosts tonight are:
Tony, Rob, Rusty
Sponsor #1: Primary Arms
This month, Primary Arms Optics has released a new line of SLx and GLx 10x42mm binoculars, which deliver premium performance and features for a fraction of the price.
The SLx binoculars offer edge-to-edge clarity with enhanced color definition and image brightness. A close minimum focal distance and wide field of view make them easy to use at any distance.
If you want even greater performance, the GLx binoculars add premium ED glass and a magnesium body with a rubber overmold.
Priced at $129.99 and $259.99 respectively, Primary Arms' SLx and GLx binoculars are certain to be a top choice for both outdoor and travel enthusiasts this year.
Our Primary Arms product of the week is – GLx 4.5-27×56 FFP – Illuminated ACSS Athena BPR Reticle
Sign up for Primary Arms' newsletter and more at frn.deals/pa
Use code "FRN" at Primary Arms and check firearmsradio.net/pa for the latest deal.
Primary Arms GLx 1-6x24mm FFP Rifle Scope – Illuminated ACSS Raptor-M6 Reticle
Receive the Primary Arms Deluxe AR-15 Scope Mount – 30mm for free
What we did in Firearms:
Announcements:
ROB – Disclaimer
The views and opinions expressed in this podcast are those of the individual co-hosts and do not reflect the official policy or position of the Firearms Radio Network and/or their employers. This is NOT legal advice, nor should it be considered as such. Viewer discretion is advised. This is especially true on live shows.
Main Topic is sponsored by: VZ Grips
VZ Grips has been manufacturing handgun grips since 2003. With a reputation for quality, consistency & innovation, top tier manufacturers choose VZ grips. They come in a variety of styles, patterns, colors, and are manufactured from proprietary G10, Micarta, Carbon fiber, or polymer. Available with varying degrees of texture, VZ offers a wide range of grips for all different firearm types. Made in the USA, VZ grip offers you more than just handgun grips.
Featured Grip of the week – Executive Hydra Dagger
Check VZ grips out at vzgrips.com
Coupon code "GGR15" gets 15% off handgun and rifle grips
Main Topic: Product Review or Updates on previous reviews
Chad – Strike Industries Dual Folding Adapter
Product Spotlight and Discussion:
MSRP – $699.00
MSRP – $439.99
Hawke Vantage 1-8×24 Tactical BDC
MSRP – $449.00
Listener Feedback
Vic
Hello all! Recalling the Modern Spartan System review episode and was wondering if any of you had additional input now that a longer timeframe has passed. Being the kit is on the high side of cost compared to what we normally pay for cleaning and lube wanted to make sure it works as was shared by the owner in that episode. Have an old 22 Stevens Model 87D to clean up that was my Dads and would not mind paying up for a product that would do the job without damaging it and also protect the other firearms I have.
2nd is for Everyone Diversity Shoot Events
The 2nd is For Everyone GoFundMe
Wrap up:
Thank you for listening to the "LARGEST", pound for pound, podcast on the network
We are out