Podcast: Play in new window | Download
Subscribe: Google Podcasts | RSS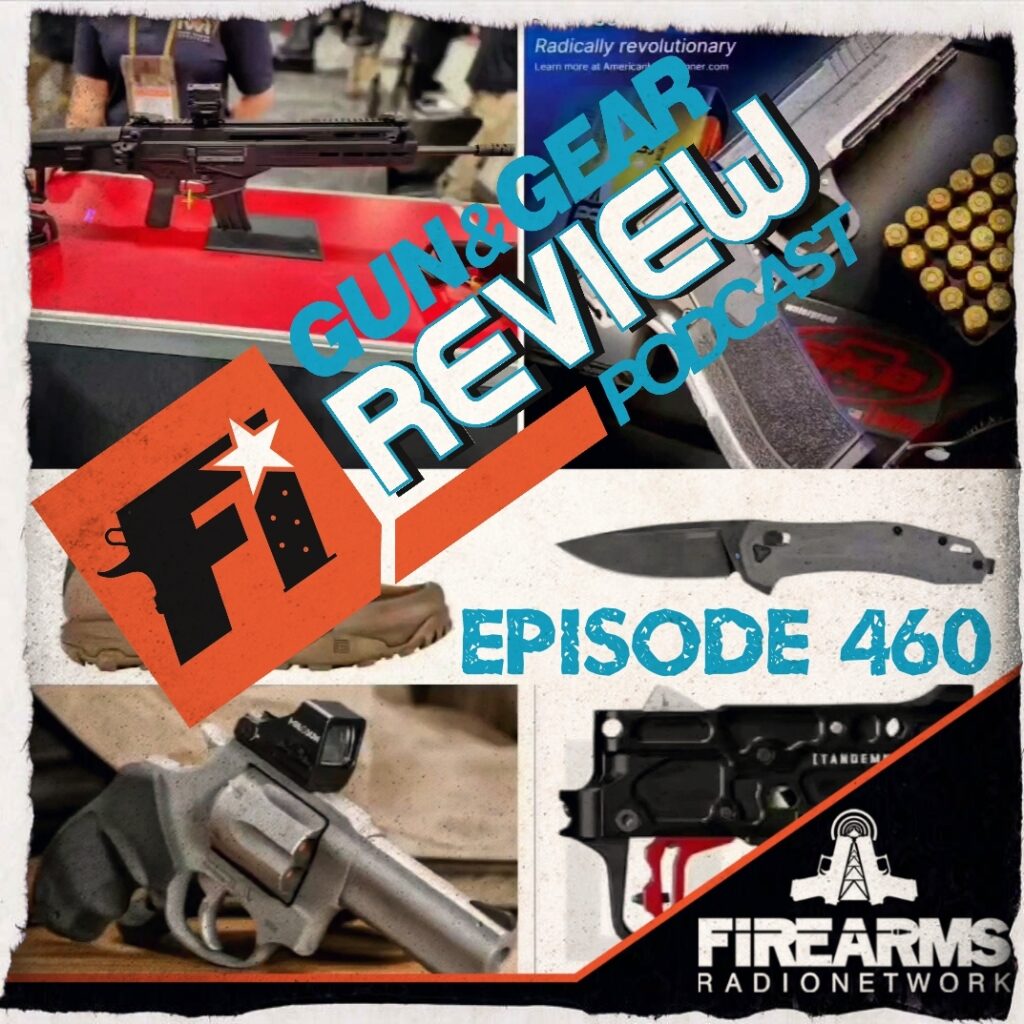 Welcome to the Firearms Insider Gun & Gear Review Podcast episode 460. This show is brought to you by Primary Arms and VZ Grips. In this show we will be discussing 511 hiking boots, 5.0's, TORO revolvers, Carmel, trigger assemblies, and a Kershaw
As you may know, we showcase guns, gear, and anything else you may be looking for. We do our best to evaluate products from an unbiased and honest perspective.
I'm Chad Wallace and with me tonight are:
Tony, Rob, Rusty
Sponsor #1: Primary Arms
This month, Primary Arms Optics has released a new line of SLx and GLx 10x42mm binoculars, which deliver premium performance and features for a fraction of the price.
The SLx binoculars offer edge-to-edge clarity with enhanced color definition and image brightness. A close minimum focal distance and wide field of view make them easy to use at any distance.
If you want even greater performance, the GLx binoculars add premium ED glass and a magnesium body with a rubber overmold.
Priced at $129.99 and $259.99 respectively, Primary Arms' SLx and GLx binoculars are certain to be a top choice for both outdoor and travel enthusiasts this year.
Our Primary Arms product of the week is – Holosun P.ID Weapon Light
Sign up for Primary Arms' newsletter and more at frn.deals/pa
Use code "FRN" at Primary Arms and check firearmsradio.net/pa for the latest deal.
What we did in Firearms:
Announcements:
ROB – Disclaimer
The views and opinions expressed in this podcast are those of the individual co-hosts and do not reflect the official policy or position of the Firearms Radio Network and/or their employers. This is NOT legal advice, nor should it be considered as such. Viewer discretion is advised. This is especially true on live shows.
Main Topic is sponsored by: VZ Grips
VZ Grips has been manufacturing handgun grips since 2003. With a reputation for quality, consistency & innovation, top tier manufacturers choose VZ grips. They come in a variety of styles, patterns, colors, and are manufactured from proprietary G10, Micarta, or Carbon fiber. Available with varying degrees of texture, VZ offers a wide range of grips for all different firearm types. Made in the USA, VZ grip offers you more than just handgun grips.
Featured Grip of the week – 1911 Gator Back
Check VZ grips out at vzgrips.com
Coupon code "GGR15" gets 15% off handgun and rifle grips
Main Topic: Product Review or Updates on previous reviews
Chad – 5.11 A/T mid boots in coyote
(quick review, podcast only) – Used at SHOT, comfortable, soles wear good, tongue is short, run a little narrow, great traction, not waterproof (option available soon)
Product Spotlight and Discussion:
MSRP – $998.88
MSRP – $450.99
MSRP – $1799.00
TandemKross Manticore 10/22 drop in trigger assembly
MSRP – $374.99
MSRP – $89.99 street price $55
Sponsor #3: This ad spot is available, please contact us if interested
Listener Feedback
5 stars
Got Better with Age
I remember years ago when they started, it was disorganized, and they would talk about some products and competitions and most didn't know the answer, and I would have already voiced it out loud to myself, and then a few minutes lates, after they did a few google searches they would say the same answer I already said. I was about to drop them after a year, and they didn't post anything and then they started to come back strong. Now they are more organized and already have all their reviews and research done. They are starting to get out there more and experience more products and competitions where now this podcast is starting to be more informational to me then when it first started. Keep it up guys!
JM_in_KY
2nd is for Everyone Diversity Shoot Events
The 2nd is For Everyone GoFundMe
Wrap up:
Thank you for listening to the "LARGEST", pound for pound, podcast on the network
We are out