Podcast: Play in new window | Download
Subscribe: Google Podcasts | RSS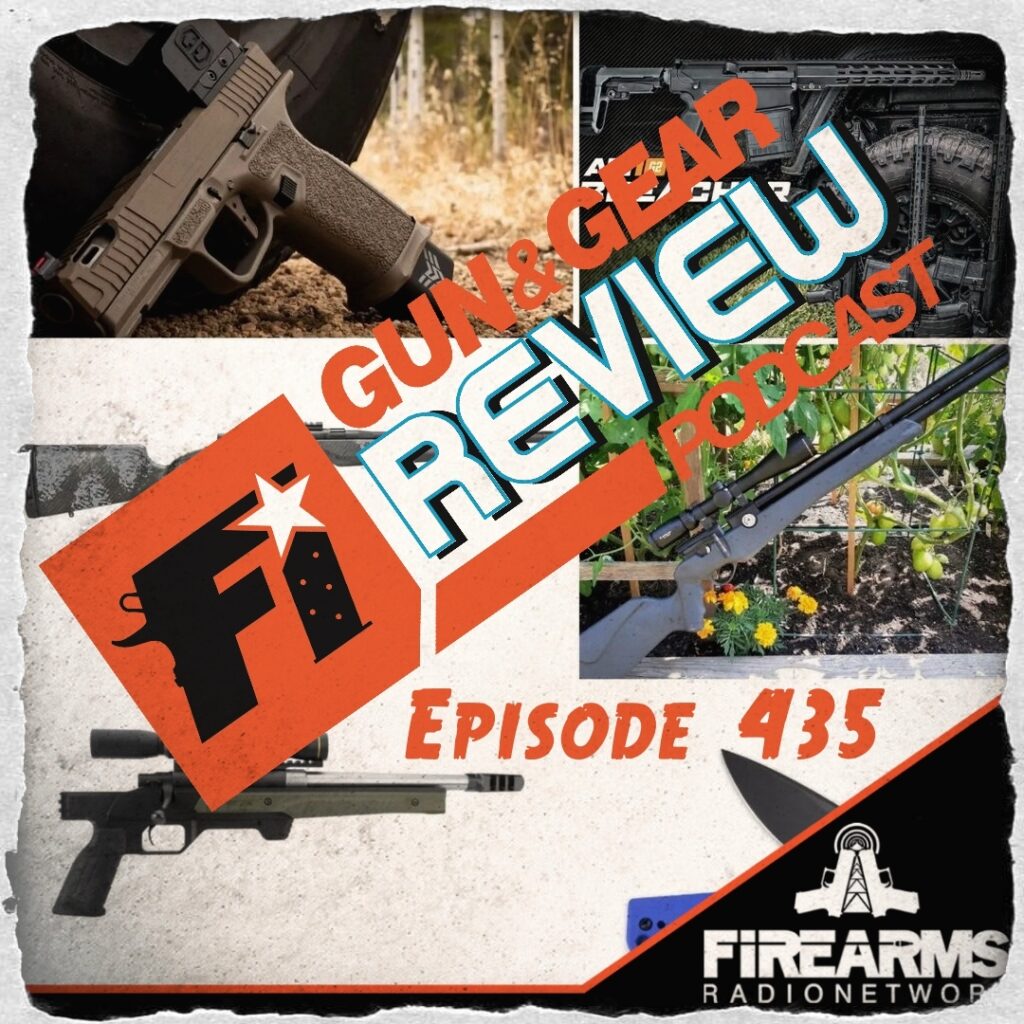 Welcome to the Firearms Insider Gun & Gear Review Podcast episode 435. This show is brought to you by Primary Arms and VZ Grips. I'm Chad Wallace and in this show I have an air gun review and we talk about some interesting new stuff
As you may know, we showcase guns, gear and anything else you, as a gun enthusiast, may be looking for. We do our best to evaluate products from an unbiased and honest perspective.
with me tonight are your favorite co-hosts:
Tony, Rob, Rusty, Luigi (Zane)
Sponsor #1: Primary Arms
Primary Arms seeks to provide the best shopping experience for everything firearms. With over 13,000 products from your favorite brands, Primary Arms carries a complete selection of rifles, handguns, firearm parts, and shooting gear. Every order comes with a commitment to superior service, fast shipping, and an expert support team
Our Primary Arms product of the week is – Night Fision/PA exclusive – tritium front – lower third for RDS
Sign up for Primary Arms' newsletter and more at frn.deals/pa
Coupon code – "FRN" gets you a free PrimaryArms gun cleaning kit with any purchase of a PrimaryArms optic.
What we did in Firearms:
Announcements:
Powertac giveaway on IG through August 29th – https://www.instagram.com/p/CgdgPKrLmBu/
ROB – Disclaimer
The views and opinions expressed in this podcast are those of the individual co-hosts and do not reflect the official policy or position of the Firearms Radio Network and/or their employers. This is NOT legal advice, nor should it be considered as such. Viewer discretion is advised. This is especially true on live shows.
Main Topic: Product Review or Updates on previous reviews
Chad – Umarex Origin
Sponsor #2: VZ Grips
VZ Grips has been manufacturing handgun grips since 2003. With a reputation for quality, consistency & innovation, top tier manufacturers choose VZ grips. They come in a variety of styles, patterns, colors, and are manufactured from proprietary G10, Micarta, or Carbon fiber. Available with varying degrees of texture, VZ offers a wide range of grips for all different firearm types. Made in the USA, VZ grip offers you more than just handgun grips.
Featured Grip of the week – AR Frag grip
Check VZ grips out at vzgrips.com
Coupon code "GGR15" gets 15% off handgun and rifle grips
Product Spotlight and Discussion:
MSRP – $3499.00
MSRP – $349.00
MSRP – $999.99
MSRP – $349.95
MSRP – $50.00
Listener Feedback
none
2nd is for Everyone Diversity Shoot Events
The 2nd is For Everyone GoFundMe
Wrap up:
Thank you for listening to the "LARGEST", pound for pound, podcast on the network
We are out