Podcast: Play in new window | Download
Subscribe: Google Podcasts | RSS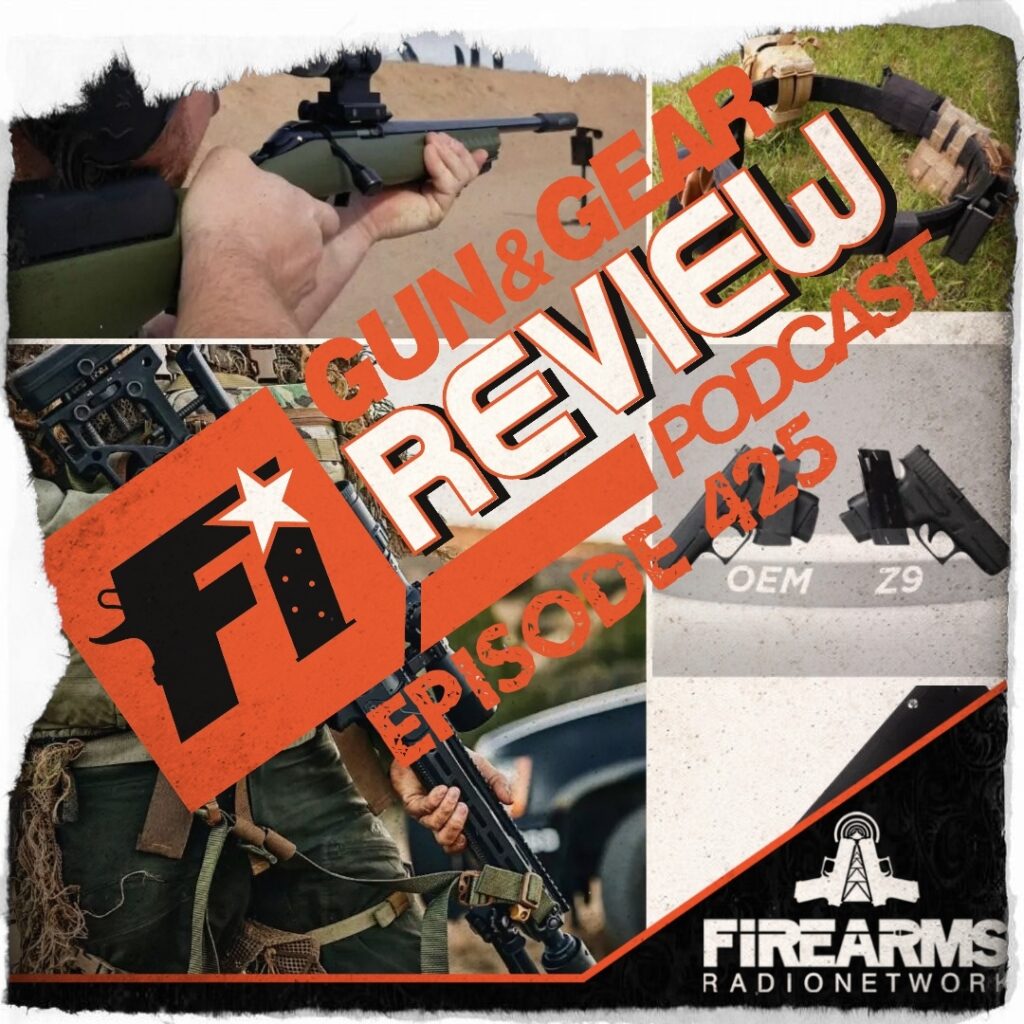 Welcome to the Firearms Insider Gun & Gear Review Podcast episode 425. This show is brought to you by Primary Arms and VZ Grips. I'm Chad Wallace and in this show we will be discussing a battle belt review, a pro varmint, 9 rd mags, and more.
We showcase guns, gear and anything else you, as a gun enthusiast, may be looking for. We strive to evaluate products from an unbiased and honest perspective.
with me tonight are your favorite co-hosts:
Rusty
Sponsor #1: Primary Arms
Primary Arms seeks to provide the best shopping experience for everything firearms. With over 13,000 products from your favorite brands, Primary Arms carries a complete selection of rifles, handguns, firearm parts, and shooting gear. Every order comes with a commitment to superior service, fast shipping, and an expert support team
Our Primary Arms product of the week is – Leupold BX-1 Rogue 10x25mm Compact Binoculars
Sign up for Primary Arms' newsletter and more at frn.deals/pa
Coupon code – "FRN" gets you a free mount with any Primary Arms Optic purchase.
What we did in Firearms:
Announcements:
ROB – Disclaimer
The views and opinions expressed in this podcast are those of the individual co-hosts and do not reflect the official policy or position of the Firearms Radio Network and/or their employers. This is NOT legal advice, nor should it be considered as such. Viewer discretion is advised. This is especially true on live shows.
Main Topic: Product Review or Updates on previous reviews
Chad – Kore Essentials Battle Belt
Sponsor #2: VZ Grips
VZ Grips has been manufacturing handgun grips since 2003. With a reputation for quality, consistency & innovation, top tier manufacturers choose VZ grips. They come in a variety of styles, patterns, colors, and are manufactured from proprietary G10, Micarta, or Carbon fiber. Available with varying degrees of texture, VZ offers a wide range of grips for all different firearm types. Made in the USA, VZ grip offers you more than just handgun grips.
Featured Grip of the week – Gator Back
Check VZ grips out at vzgrips.com
Coupon code "GGR15" gets 15% off handgun and rifle grips
Product Spotlight and Discussion:
Daniel Defense Delta 5 pro 16" varmint
MSRP – $2499.00
MSRP – $42.00
MSRP – $439.95
MSRP – $66.65
Listener Feedback
That sig foxtrot 2 light is suppose to compete with the straight tlr-7 not the tlr-1. which the tlr -7 is 500 lumens with a single 123 battery, designed for concealed carry. So the sig actually does have more lumens than it's direct competition.
Via Email
2nd is for Everyone Diversity Shoot Events
The 2nd is For Everyone GoFundMe
Wrap up:
Thank you for listening to the "LARGEST", pound for pound, podcast on the network
We are out